BRIGHT'S MOBILE
Our newest addition to the Bright's family! We have fully restored a 1951 International Metro Van in to a mobile candy and ice cream concession van. We offer 8 flavors of hand-dipped ice cream from cups to waffle cones and sundaes, to local Burwood rootbeer on tap for drink and floats. In addition, we have gummi & sour candies, caramelcorn, cheesecorn, sodas, water, and depending on season, our hand-crafted chocolates.
You will find us at various events in town and are also available to reserve for your private party, wedding, quinceanera, business function, and more!
CONTACT PAUL @ 509-525-5533 or stop by our downtown location to discuss your upcoming event or you may send an email to contact@brightscandies.com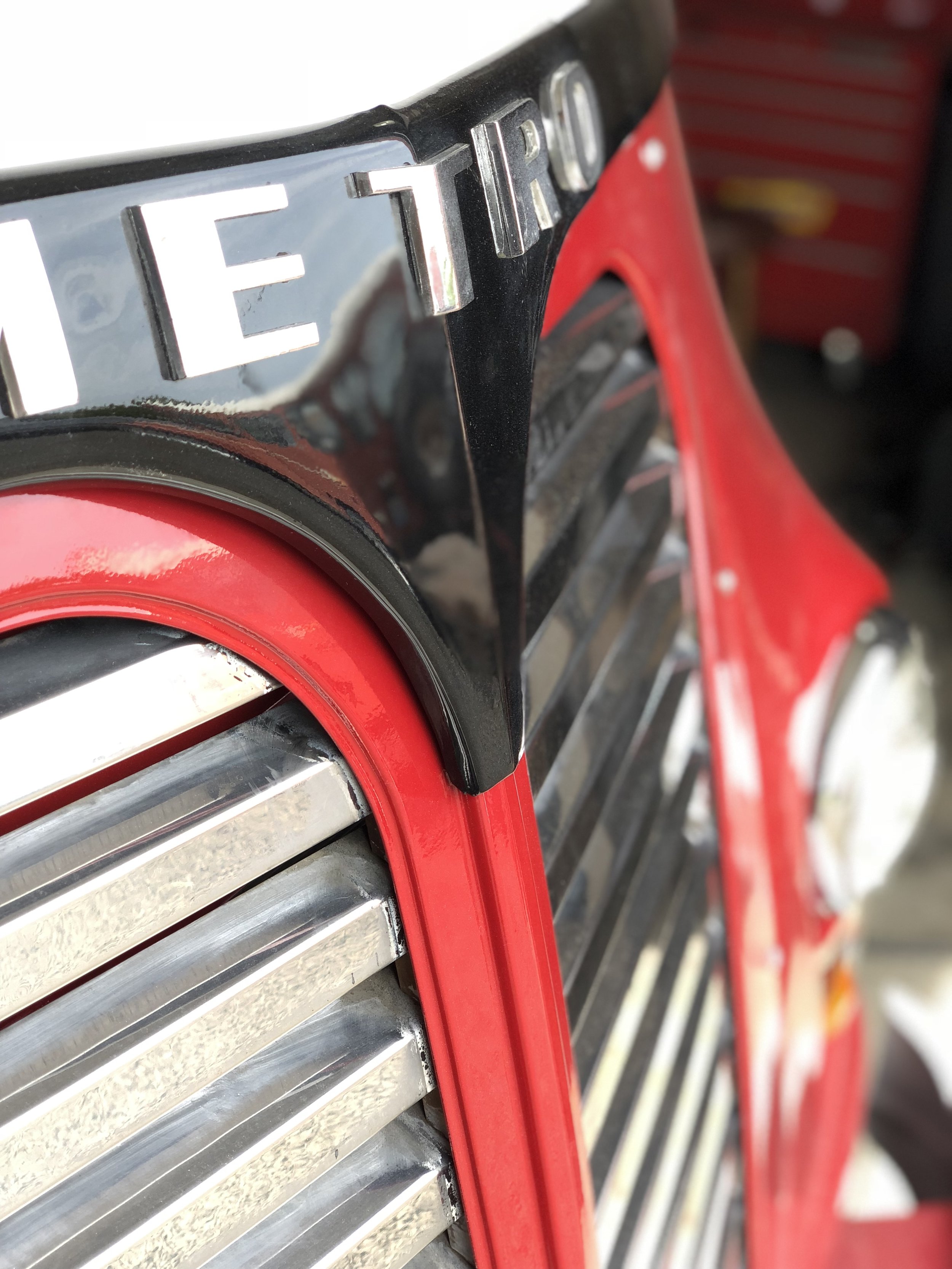 THE RESTORATION
The slideshow below shows the restoration of the 1951 International Metro Van. Starting from initial recovery from the bushes, to a partial restoration, to the complete restoration. The work involved a complete engine and transmission swap, fuel system replacement, rear axle replacement, shocks, new brake system, body work, paint, a complete fabrication for the concession aspect, as well as countless custom mounts, panels, etc.